Swift Moselle Lodge
2 Bedrooms,
40 x 13
Open plan living area

Large corner sofa

Sliding patio doors

Dishwasher

Family shower room

King size bed

En-suite bathroom

Front decking
£54,995
Swift Moselle Lodge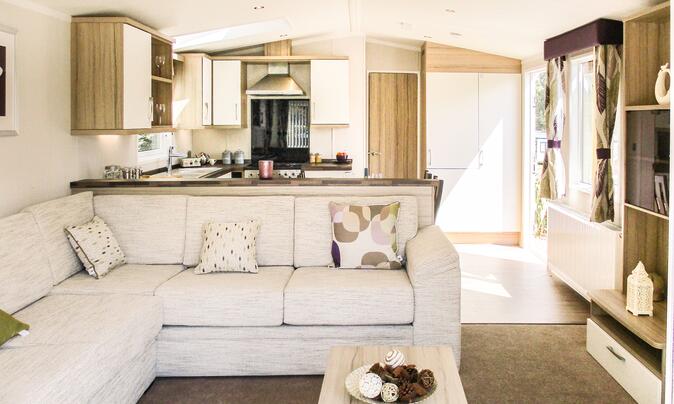 Swift Moselle Lodge - Coming soon
This beautiful light and spacious lodge is due in stock soon at Arrow Bank.
The side entrance introduces you to the kitchen dining area, with the living room as a backdrop with the light coming in from the large, sliding patio doors. 
The kitchen comes with a dishwasher and has a dining area for 4 people. The lounge has a large corner sofa that makes the most of the lovely light through the summer, as well as suiting a cosy night in front of the TV. There is plenty of storage space throughout the open plan living area.
A family shower room and a twin bedroom make great spaces for family and friends to stay too. The master bedroom has a king size bed (lifts up with storage underneath) and a fabulous en-suite bathroom (yes, with a bath!)
More information can be gathered from the office on 01544 388312 or please email us 
Holiday homes available at our other parks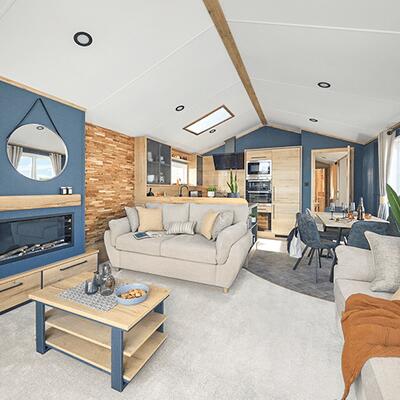 ABI Westwood
2 Bedrooms,
43 x 14
COMING SOON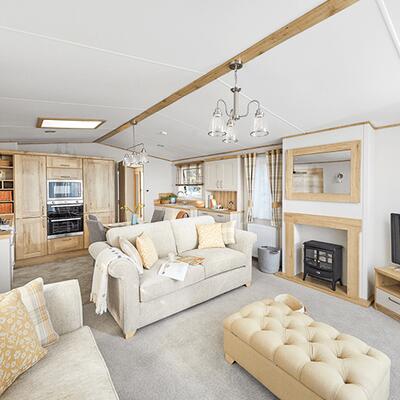 ABI Ambleside
COMING SOON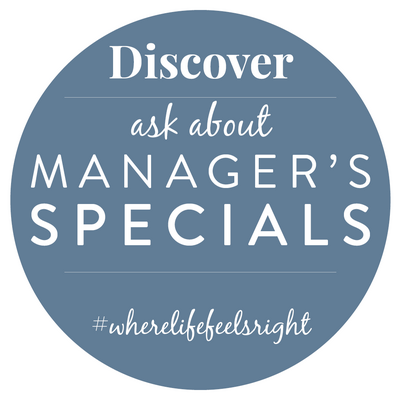 Manager's Specials
Ask for details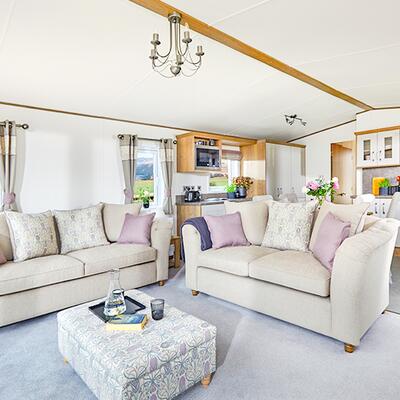 ABI Beaumont
£82,495
2 Bedrooms,
42 x 14
COMING SOON
Available at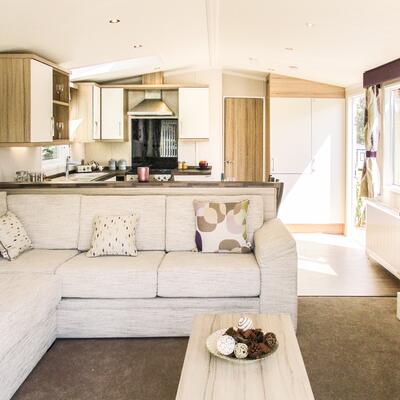 Swift Moselle Lodge
£54,995
2 Bedrooms,
40 x 13
COMING SOON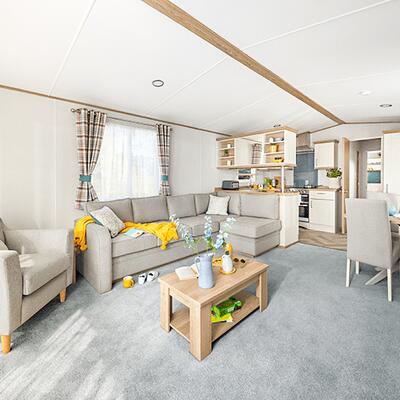 ABI Wimbledon
2 Bedrooms,
38 x 12
COMING SOON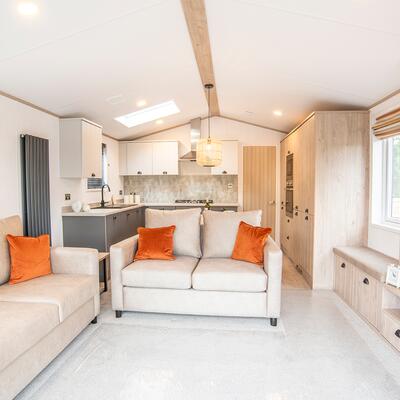 Atlas Sherwood Lodge
£68,495
2 Bedrooms,
41 x 13
JUST ARRIVED!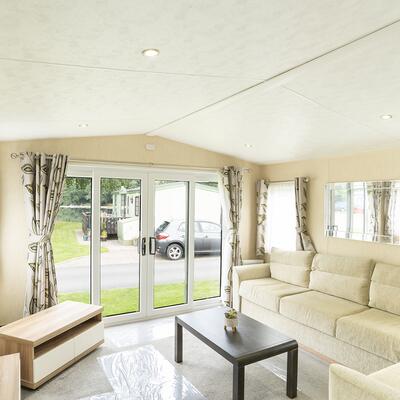 BK Sherborne
2 Bedrooms,
39 x 12
Superb pre-loved
Kingston Tranquility
2 Bedrooms,
45 x 20
COMING SOON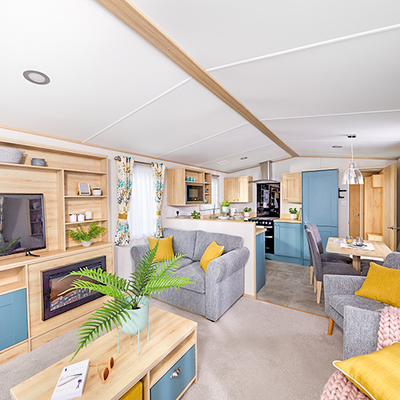 ABI Roecliffe
2 Bedrooms,
37 x 12
COMING SOON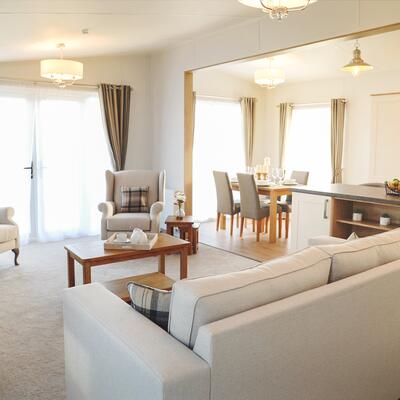 Sunseeker Sensation
2 Bedrooms,
40 x 20
COMING SOON