Victory Vermillion
2 Bedrooms,
38 x 12
Great first home

Stylish interior

Pre owned model

Central heating

Double glazed

Leather sofas

Open plan

Sleeps 4
£29,495
Victory Vermillion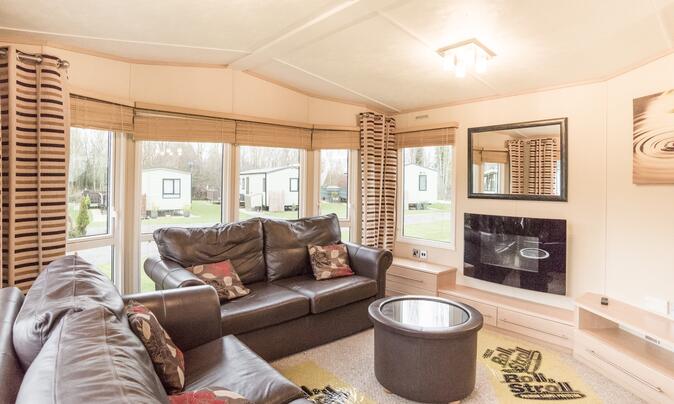 The Vermillion gives you a fantastic opportunity to own a caravan holiday home on a 5 Star holiday park.
This pre owned model has an open plan living area and stylish touches that make it more like a studio apartment than a caravan holiday home.
Two large leather sofas grace the lounge; the dining area sits next to a large mirror and opposite the fully equipped kitchen. There is a twin bedroom for family or guests, a family shower room and, last but not least, the master bedroom. This has a walk-in wardrobe with dressing table secreted away in a nice design twist.
You'll be charmed, you'll be seduced, you'll be glad you came to look at the Victory Vermillion.
For more information please contact Arrow Bank 01544 388312 or email us