Nature on your doorstep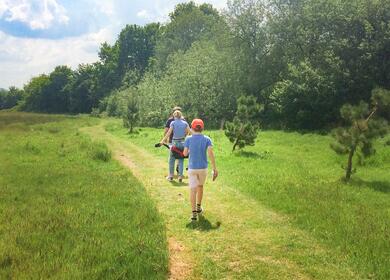 There are few places where you can step right from your front door into beautiful natural surroundings.
The nature trail at Arrow Bank is 2.5km (1.5m) long and just perfect for that morning stroll with the dog or an afternoon with the grandkids looking for butterflies, the nature trail is there for all to enjoy.
Maybe take time out for a picnic overlooking the park, or some time with the binoculars watching the wildlife, a walk with the camera trying to spot the deer grazing nearby, all idyllic ways to pass the time during your stay at Arrow Bank.
Tantalising views of the deer as they come close enough to make us feel special but stay just out of reach! Notoriously difficult to get a great photograph of them, but it never fails to please seeing them relaxing in a safe environment.
The nature trail borders the meadows that make up part of the park.
Small flowers abound with colour, long grasses sway in the breeze, surprises appear in the shade of a tree. Bees become your company, their gentle hum lulling you along. Birds sing in praise of their garden from their blue sky playground and maybe, for the first time in a while, we feel that all is well.
River walk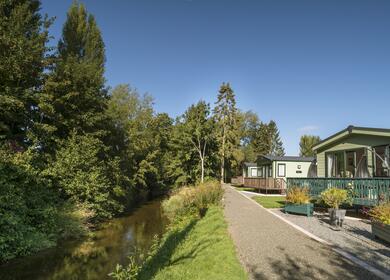 With access to fishing on the River Arrow and a charming stroll along the edge of the park, our river walk is an antidote to the stress of every day life.
See the resident kingfisher, or maybe the otters playing. Watch the seasons colour the leaves and the light play on the surface of the water. So much to see when we stop and take the time to do so.
Peace and tranquillity, relaxation or exercise, what a great environment in which to keep fit with a brisk stroll or a morning run.